By Adegboyega Segun, Information Officer, Ministry of Information and Communications
Governor Yahaya Adoza Bello is the 6th Executive Governor of Kogi State. He assumed office on January 27, 2016, and was elected for a second term in 2019 under the great party, the All Progressives Congress (APC). GYB has been the youngest governor in Nigeria throughout his term in office.  ("Yahaya Bello – Wikipedia")
Under Governor Yahaya Adoza Bello's leadership, Kogi State has witnessed significant development and progress in various sectors. His administration has prioritized infrastructure development, healthcare improvement, education reform, and agricultural revitalization. Through effective governance and strategic planning, Governor Bello has successfully implemented policies that have positively impacted the lives of the people of Kogi State.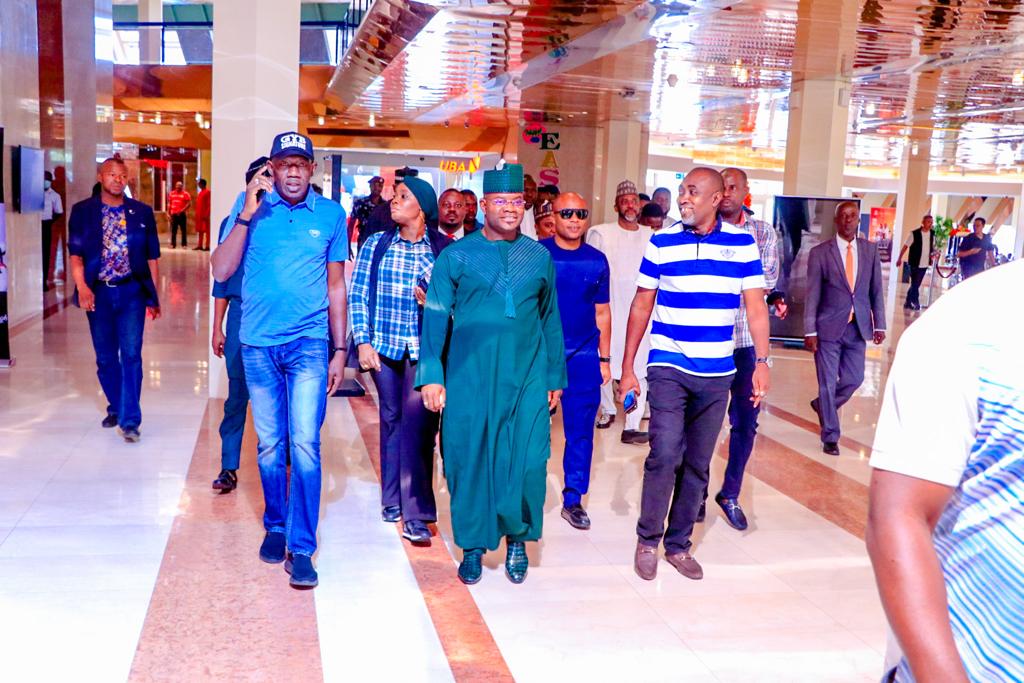 Under Governor Yahaya Bello's leadership, Kogi State has witnessed significant infrastructural development and improved public services. His administration has prioritized the provision of healthcare facilities, road construction, and educational reforms, aiming to uplift the living standards of the people. Additionally, Governor Bello has also implemented various initiatives to promote transparency and accountability in governance, fostering a culture of effective communication between the government and its citizens.
Governor Bello is media friendly as he is an intellectual who knows what to do at the right time in all spheres of life. In view of this, I would like to state a few of his numerous achievements under the Ministry of Information and Communications, which is my current place of assignment.
Firstly, when Governor Bello assumed office in 2016, he saw an old and dilapidated building being used as an office by the Graphics Newspaper. Being a man who is enthusiastic about rapid development and growth, he felt uncomfortable with such a stigmatizing and reproachful government office. Being a Governor interested in high quality projects, GYB built a gigantic and befitting office for the Graphics Newspaper. It is there as a landmark for everyone to see.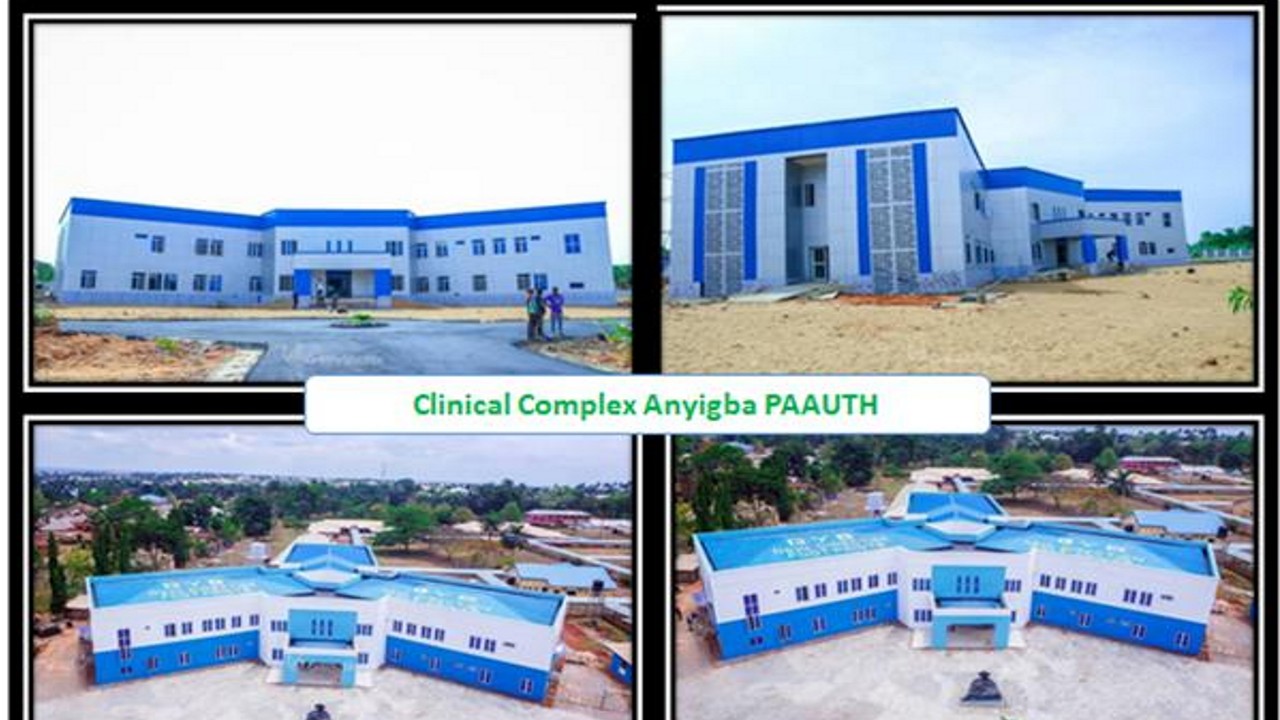 The new office building stands as a testament to Governor Bello's commitment to modernizing government infrastructure and providing conducive work environments. Its grandeur and architectural design reflect the importance he places on the media and its role in society. The construction of this state-of-the-art office has not only improved the working conditions for the staff but also enhanced the reputation of Graphics Newspaper as a reliable source of information in the region.
The Kogi State Printing Press is a section of the Ministry of Information and Communications that deals with the printing and design of documents, textbooks, journals, magazines, newspapers, etc. This section has been heavily invested in by the GYB government to serve as a current and future source of income for the State Government and to ease the stress of citizens travelling far away to print documents, journals, textbooks, and others.
The Kogi State Printing Press not only provides printing services but also offers design expertise to ensure high-quality and visually appealing publications. With state-of-the-art equipment and skilled professionals, it aims to meet the diverse printing needs of both government agencies and individuals in the region. This initiative not only boosts the local economy but also promotes self-sufficiency and convenience for the residents of Kogi State.
Furthermore, Governor Bello purchased two digital and the latest transmitters for Radio Kogi. These transmitters are of high quality and the latest around the world. They contain a plethora of features that are eye-opening and stress-free. The purchase of these digital transmitters for Radio Kogi demonstrates Governor Bello's commitment to modernizing the state's media infrastructure.
With their advanced features, these transmitters will enhance the quality and reach of Radio Kogi's broadcasts, providing residents with up-to-date news and entertainment. This investment in innovative technology highlights the government's dedication to keeping the people of Kogi State informed and connected. With this great move by the New Direction Government, state radio has become stronger, more dependable, and more efficient. Radio is one of the easiest, simplest, cheapest, and most widespread means of disseminating information to heterogeneous citizens.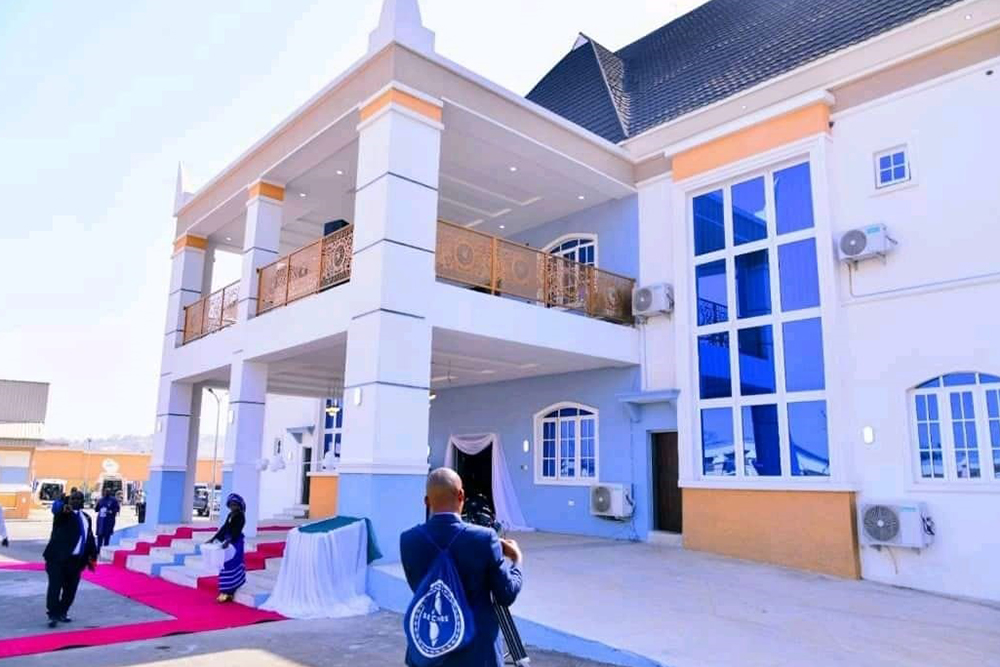 Kogi State Government, under the supervision of the Ministry of Information and Communications, designed a novel web portal called "Kogi Open Governance and Accountability System (KOGAS)." This portal has been designed in such a way that the citizens now have direct access to the governor and government officials. Through the KOGAS portal, citizens can conveniently submit complaints, suggestions, and feedback, fostering a transparent and participatory governance system. This innovative approach not only promotes accountability but also enhances citizen engagement in decision-making processes.
On this same website, the citizens can see the ongoing and completed projects of the present administration. Under Governor Yahaya Bello, Kogites can now assess what the government is doing with its limited resources and learn more about the development strides across the state. This ensures open governance and accountability. Furthermore, the website provides a platform for citizens to provide feedback and suggestions on the ongoing projects, allowing for a more inclusive and collaborative decision-making process. By actively involving the citizens in governance, Governor Yahaya Bello is fostering a sense of ownership and empowerment among the people of Kogi State.
Going further, the GYB government has performed tremendously well, especially in the establishment of the Reference Hospital in Okene, which happens to be one of the best in Nigeria. This is a standard hospital that is well equipped with the latest and most uncommon equipment. With this standard Reference Hospital, different illnesses and operations that previously required patients to be flown abroad can easily be treated right here in Kogi State, and it has been regulated for easy accessibility and affordability for the citizens, which will serve as a huge source of income for the state and also increase the GDP of the nation.
GYB also ensured that at least a standard hospital is built in each Senatorial District of the state. GYB Model Science Secondary School in Adankolo, Lokoja, is another massive project that has brought accolades to GYB. This is a secondary school that has been rated as the best in the country. It is well equipped and has qualified teachers that would groom students to become better leaders and professionals in the future.
Ganaja Junction in Lokoja before the assumption of office by Governor Bello was a problematic point for commuters, as many got stuck there for hours because of the holdup. This had been a problem for years, and GYB's predecessors could not offer a solution. The GYB government assumed office and took a bold step towards the construction of a standard flyover, and all thanks to him, today the Ganaja Junction, which was a difficult point for commuters, now has a standard and completed flyover that creates free movement for commuters.
Kogi State, which used to be a hideout for criminals, is now one of the most secure states even though it is prone to insecurity and criminality as it shares boundaries with about nine to ten states, including FCT Abuja. Just to mention a few of the massive projects of Governor Yahaya Bello.
The Governor, in his indefatigable desire to combat insecurity, established the Kogi State Vigilante Service (KVS), trained them, and provided them with the necessary logistics to combat criminals such as armed robbers, kidnappers, and other perpetrators of evil to complement the laudable activities of the security agencies. With this effort, the Governor has received several awards for being the most security conscious Governor in Nigeria. The good people of Kogi State are appreciative of this achievement because they can now go about their businesses without fear of being attacked by hoodlums.
All these projects have been published in magazines and other publications by the Ministry of Information and Communications at regular intervals just to get the citizens informed, educated, and enlightened on government activities in this area.
GYB has performed massively and tremendously well as the Executive Governor of Kogi State despite the global economic meltdown. He needs to be commended and applauded for all the excellent work he has done in the state. No government can finish all projects; that is why we always have successors who will continue where one stops.
It is crucial for the government to ensure transparency and accountability by regularly sharing information and updates on their activities in the Information and Communications sector. This not only keeps citizens informed but also helps in fostering trust and understanding between the government and the people. Additionally, acknowledging Governor GYB's accomplishments is essential, as it motivates future leaders to continue building upon his achievements for the betterment of Kogi State.